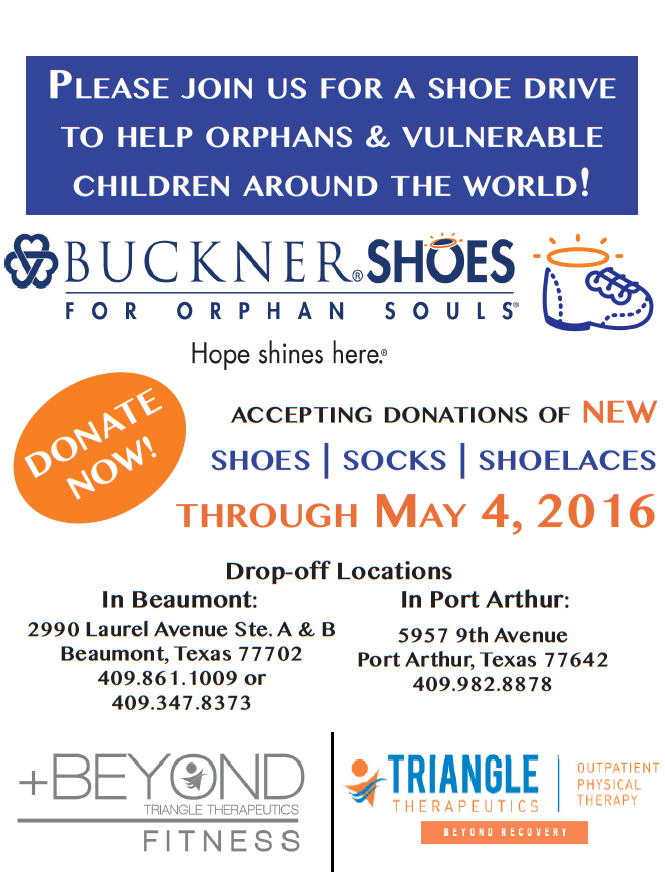 We are partnering with Buckner again this year for their annual Shoes for Orphaned Souls Shoe Drive!
Buckner is specifically asking for YOUTH 1 – ADULT 9 sized shoes. They are also running a little low on boys and mens shoes.
We always have an amazing turn out every year for this drive and we are hoping to top last years haul! When you come in and donate, be sure to sign one of our shoes so we can hang it up in our lobby to tell everyone that you donated.